About Us
A place for those of us who simply love to bake and cook.
CULINARY CLASSES
Baking and cooking classes are conducted in our live kitchen studio set within a heritage conservation house. Participants watch and learn seated around a kitchen island to enjoy an up close view of the chef's demonstration. The number of participants for each class is kept to just 10-12 to ensure close interaction between the chef and participants.
Our curated recipes are carefully created by experienced local and overseas chef-instructors. Be it demonstration or hands-on, each class aims to equip participants with the confidence to replicate the same recipes in their own homes kitchens. Our classes are suitable for both experienced bakers/cooks and beginners. 
KITCHENS
Built to work for you.
When you are the one using the kitchen, you want the kitchen to work for you. You want things within your reach. From the larder to food preparation, from cooking to plating, you have your own kitchen workflow. The kitchen is so much more than just appliances and cabinetry. It is a space which is built to serve how you move and work in it. Everyday.
At The Kitchen Society, we understand how a kitchen should work. Come visit us at our live kitchen studio and experience how a well-designed and robustly built kitchen can make all the difference.
Have your kitchen built to work for you. Make an appointment to visit us.
Call 6733 0808.
CORPORATE & PRIVATE EVENTS
We are the perfect venue to host an event for up to 20 persons. We can create special cook-out, baking or cake-decorating sessions. Team-building challenges can also be organised.
Our kitchen studio is also available for both video and photo shoots.
PRIVATE DINING
In our private dining sessions, we work with chefs who can create the perfect menu for that special evening. So if you would like to host an exclusive evening for business associates, family or close friends, talk to us.
Media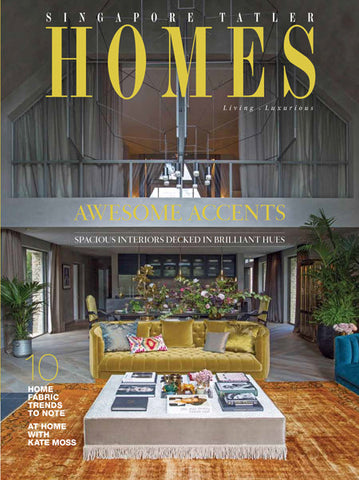 SINGAPORE TATLER HOMES Issue No. 10
October - November 2016
Industrial Chic
View Article
SINGAPORE TATLER HOMES Issue No. 13
April 2017
The Art of Kitchen Design
VIEW ARTICLE